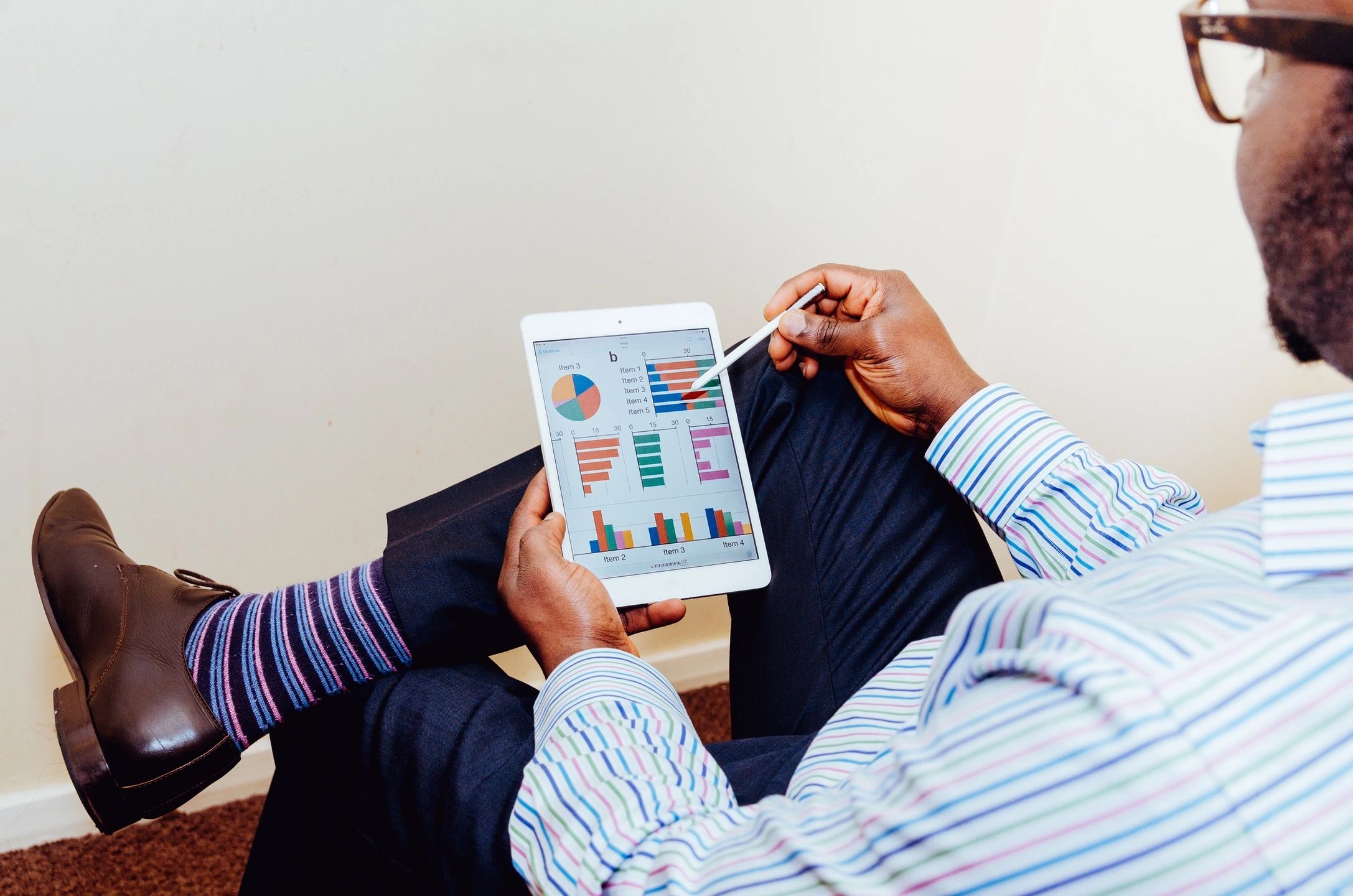 Our last post addressed "What is Employee Engagement?" We defined Employee Engagement as an emotional connection and commitment to an organization and its goals that leads to the discretionary effort and improved business results. This post focuses on employee engagement measurement and the development of an "Early Warning System" to detect engagement issues.
The early warning system predicts a decline in an employee's engagement up to a year in advance.
Saving Your Best!
Most employees experience a slow and subtle decline in engagement before they ultimately make the decision to separate. Most team members, given the opportunity, would rather stay and engage with an organization than leave it.
According to Gallup 73% of Actively Disengaged employees are actively seeking another job but only 37% of Engaged Employees are looking at open positions.
Mark Swartz, Workplace Specialist, reminds us that "It can cost up to 150% of a departing employee's salary to replace them" This is not a trivial amount and does not include the institutional knowledge that is lost when our best people leave
To compound the issue, we often lose our higher performing employees when engagement is allowed to slide. It is not just of quantity of people that we lose, it is the quality of people that we will lose and will need to replace.
Exit interviews regularly share common themes:
Due to friends at work, tenure, location convenience, the unknown of change or on of many other reasons, employees would rather stay with an organization than leave.
Employees shared concerns with leadership but felt these concerns were not heard or treated as important by leadership
They felt that that were initially heard and empathy shown but no concrete action was taken.
The decision to leave was rarely made lightly and they felt they had "no other choice". They share that they were "forced to do so" by the lack of results in addressing issues of concern. If this reached exit interview, it is way too late to take constructive action or retain the team member.
There are two measurement scenarios that most organizations tend to follow:
SENARIO #1: We Don't Measure Employee Engagement – NOT GOOD….
While preparing this article, I was reminded of a question that a well-respected business leader often ask when discussing strategy:
"Is that what we think or is that what we know?"
70% of the workforce (even higher in Canada) are either Not Engaged or Actively Disengaged. Do we want to leave engagement measurement only to "what we think"?
Organizations operating without any validated employee engagement information are clearly working in the "what we think" zone.
The risk when there is an absence of measurement is managing to blind spots including an exaggeration of actual engagement. These leaders will tell us, "We don't need to measure engagement, people love it here and have no interest in leaving." The ironic part is that these companies often experience much higher than average turnover for their industry.
A reliance on anecdotal information alone for engagement measurement is a recipe for low retention and a decline in productivity.
I would argue that companies in today's market, given labour shortages and ever-increasing employee demands, are at a competitive disadvantage if not accurately measuring engagement. There is often no warning before people leave because the opportunities to address issues are often missed.
A Mercer survey has found that 78% of employees would stay with their current employer if they only knew what their career path was.
Moving to a process of proven measurement is relatively easy and very cost effective. The cost / benefit of moving to a process of "what we know" is one of the best strategic people decisions leaders can make.
The next two sections dive into employee engagement measurement and a shift to "what we know" and provide warnings of issues with out people.
SENARIO #2: We Conduct An Annual Survey – BETTER
The annual engagement survey is the most utilized engagement measurement tool. It has been utilized successfully for over 20 years.
The Gallup Q12 Employee Engagement Survey is the Gold Standard and DRIVE Engagement's survey of choice. It is scientifically proven and reliable. With some guidance, the survey results allow you (with some guidance) to pinpoint specific engagement issues and develop executable action plans.
An annual engagement survey develops an engagement baseline if one does not exist today.
Annual Engagement Surveys provide the most dependable tool move from "what we think" to "what we know". Within weeks and often using existing budgets, engagement surveys provide you with data and direction that produces business results.
The annual survey offers more warning of engagement issues and allows time for these issues to be addressed.
We applaud those who have started to measure engagement, but the engagement survey can have limitations. If you use the annual survey as a stand-alone tool, you may have already experienced some of these limitations.
According to Ryan Fuller of the Harvard Business Review, several challenges exist when the annual survey is used as a stand-alone tool:
Annual survey results become dated quickly
Annual surveys are vulnerable to availability bias from respondents thinking of only recent events
I would add a third challenge:
Survey impact is time limited – people tend to move on to other initiatives within 30 days if action plans are not developed and implemented.
For these reasons, many companies have evolved their approach to ensure they are not affected by aging results, recency bias or loss of focus.
The next section addresses the power of the "Continuous Employee Engagement Measurement Method".
SENARIO #3: We Continuously Measure Employee Engagement – Early Warning – Best!
Continuous Employee Engagement Measurement keeps the connection of your people with the organization in focus 365 days a year, not just in "survey season". There is no wait to identify engagement issues.
Early detection and diagnosis.
Much of the required infrastructure is already in place. A slight realignment of resources and agendas along with training gets the ball rolling immediately.
The Continuous Measurement Approach is a blend of scientifically proven data and focused manager documentation and feedback. Survey data and manager input / feedback ensure engagement is constantly gauged and addressed.
Why is this important?
Given the speed of business today, leaders can no longer wait for a year to gain value feedback on their team's connection to the organization.
Continuous Measurement allows for early detection, diagnosis and correction of issues. As mentioned earlier, we can identify and correct issues up to a year before they evolve into a costly, disruptive and unproductive retention issue:
Examples of The Continuous Measurement Approach:
Annual Engagement Survey – The annual Employee Engagement Survey, even with some slight limitations, remains the cornerstone of Employee Engagement Measurement given its proven reliability and effectiveness. The Gallup Q12 tool, will deliver proven data in 12 key areas that are proven move the engagement needle. To be effective, an action plan NEEDS to be developed and executed quickly and transparently. This action planning addresses the recency bias and time limitations.
Periodic Pulse or Burst Surveys – Gallup, Survey Monkey and other companies offer cost effective platforms to manage these shorter, quicker and more specific custom surveys. These single or multiple question surveys are designed to drill down on specific topics of concern within the organization. These timely surveys address the dating of information as these are taken throughout the year.

Employer Net Promotor Score – A confidential pulse survey that is usually phrased "On a scale of zero to ten, how likely is it that you would recommend this company as a place to work?"

Engagement Analytics – Employee Engagement and Business Analytics are interconnected and will be explored in more detail in a future post. We mention analytics here as it offers an entirely new path to proactively managing engagement.
Confidential One on One HR Interviews – We suggest conducting structured interviews six months after the annual survey. The interviewer addresses questions from annual survey that required improvement in order to gauge progress or lack thereof over the past 6 months. Questions on observations made by the HR group or management are also asked to ensure a personalized interview experience. Recurring engagement themes will be clear after a series of interviews. Challenges can be shared with Senior Leadership and action plans updated or implemented. This step injects a more "official" warning of engagement after 180 days.
One on One Meetings – Managers account for an astounding 70% of the variance in Employee Engagement. These weekly meetings are THE most powerful early warning engagement measurement system that an organization possesses. This weekly connect is a highly productive way to observe, note and address subtle changes in engagement. Common themes, like the HR interviews must be documented and converted into data. Issues are addressed in their infancy and can be addressed immediately. Basic training and coaching is required to ensure managers are trained on the questioning, documentation and escalation techniques.
Town Halls – Town Halls or panel discussions are a terrific opportunity that is rarely used as a strategic opportunity to pulse check and measure the "mood" of the organization. Common themes of concern need to be identified and addressed in these sessions. We suggest having employees send in topic suggestions that may flag common concerns. If not used in the panel they can often make great topics for later follow-up "pulse" surveys to ensure concerns are constantly being addressed.
Management Meetings – These meetings are a good opportunity for managers to connect with their colleagues in a professional setting to discuss and measure common engagement issues. HR leaders are highly effective in leading these discussions and addressing the "hottest button" engagement issues. Managers conducting team and one on one meetings have their finger on the pulse of the organization. This information needs to be consolidated to ensure ever changing key engagement issues are identified early and addressed in your action plan.
Thinking about next steps? Here are three easy steps to DRIVE Engagement and its measurement within your organization:
Ask The Question: Is your organization working with "What we think" or "What we know"?. If the answer is "What we think", I suggest looking a more effective approach.
Shift Your Strategy: to a Continuous Measurement Approach using all data and resources available including your employees and managers.
Get Help: Contact an Engagement Professional if you need assistance implementing an Continuous Employee Engagement Measurement Approach.
We guarantee the efforts and a minimal financial investment in Continuous Employee Engagement Measurement will pay dividends for years to come. We look forward to hearing about your success!
All the best,
Dean Hannon
Founder and Head Coach
DRIVE Engagement Training and Coaching