Your Engagement Journey Starts Here!
Welcome to DRIVE Engagement Training and Coaching's website.  We love when people visit to learn more about DRIVING employee engagement!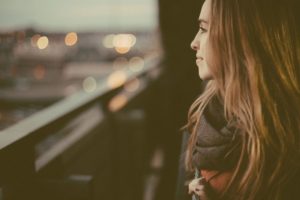 Throughout the site, we address everything from the causes of and solution for employee engagement.
  Accelerating individual and team engagement is our company's mission.   We are in business to help our clients maximize their human and business potential through engaging their most valuable resource – their people.
We are located in Toronto,  Ontario,   Canada's largest and one of the world's most multicultural cities.   Given our connection with organizations such as Gallup, The CultureWorks and Myers Briggs, we have access to the world's best and most up to date research, data, surveys, assessments, training programs and coaching techniques. 
These tools offer our clients a programmatic approach to increase engagement and business results.
If you are limited by time and budget, no problem.  Our programs offer flexibility around both your available budget and calendar.    Engagement is a game changer and its impact on turnover, revenue and profit speak for themselves.
Client's needs vary greatly.  Whether programs need to be built from scratch,  overhauled or just need a simple a tune up / tweak,  we are equipped to assist you achieve your goals.  Even if your team are looking for a self or team improvement sessions, we have you covered.
Clients retain us to deliver:
Engagement Program Design
Employee Engagement Surveys
Individual & Team Assessments
Professional Development Sessions
Management Team Meetings or Retreats
Team Building & Development Sessions
Executive Coaching – Culture and Engagement
Management Coaching
Keynote Speaking
The generational shift continues at work and human resources remain in short supply.  Organizations with highly developed Engagement and Culture strategies now dominate in the new workplace and will continue to do so into the foreseeable future.
DRIVING Employee Engagement will ensure that your senior leaders, managers and team members are positioned to succeed in this ever evolving work landscape.  Providing your best and brightest with the knowledge and capabilities to maximize both their human and business potential will position them for success with their people and their business.
We look forward to Driving Employee Engagement with you in the very near future!  Contact us today!