All DRIVE Engagement programs are built to offer maximum flexibility.
We offer a suite of employee engagement services including Program Design, Employee Engagement Surveys, Employee and Team Assessments, Professional Development Sessions, Coaching, Training and Speaking Sessions.
Partnering to DRIVE Employee Engagement is our only mandate. Below are some examples of some of the Services and Programs we offer:
"Rightsized For You" Programs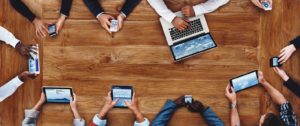 Most organizations often struggle to find time to devote to a training or development programs. Organizations are continually looking to find training and development solutions that are both cost and time effective.
DRIVE Engagement has built our programs around this reality:
Automated: All pre-work and assessments are completed online
Mobile: We customize training programs for delivery at for corporate / regional offices, conferences, regional meetings, strategic planning sessions or off site corporate retreats.
Time Effective: We customize our training to fit the time constraints of your team and their busy schedules. Coaching is often performed online to ensure busy professionals are able to remain current while travelling.
Cost Effective: There is never enough money in the budget for everything you want to do for your team. We work with budgets of all types and sizes and tailor effective programs around your available resources.
RIGHTSIZING IS SIMPLE: You provide your goals and budget and we will "right size" an content rich program that is time and cost effective.
Next Steps…
Contact us today to discuss the many options available to start or restart your engagement journey.
We look forward to working with you