Proven research and data is critical to a successful business strategy. A recognized Employee Engagement Survey is step one in any successful engagement strategy.
Validating your position through proven research and validated tools is critical in today's marketplace.
In a recent post, we discussed the benefits of measuring employee engagement and the process and strategy of Continuous Employee Engagement Measurement.
For our client's DRIVE Engagement is partnered with Gallup and certified to deliver the GALLUP Q12 Survey. The Q12 has been delivered over 35 million times and is the gold standard of engagement surveys.
The Q12 is not only proven and reliable. It is also very time and cost effective and an easy to understand gauge of employee engagement within your team or organization.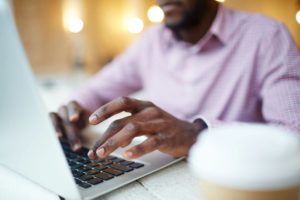 The Right Questions
Gallup's 12 questions accurately measures what matters most to your employees. The questions are clear, concise and speak to the individual directly.
Actionable Results, Fast
From quick online setup to focused reports, Gallup's Q12 survey provides everything we need to address employee engagement. The data easily transition with some assistance into a action place which can be implemented immediately throughout the organization.
Proven Outcomes
Gallup's Q12 survey results tie directly to outcomes such as productivity, profitability, and employee retention & turnover.
Time Required:
10 minutes per employee (online)
Through Gallup we can also administer over 250 additional survey questions consolidated into "pulse surveys" on key issues such as Communication, Collaboration and other key engagement based issues.
All surveys allow us to capture critical unbiased team feedback in a time and very cost effective manner using the best tools on the planet.
In a recent post, we discussed the benefits of measuring employee engagement . It is worth further investigation as builds on the initial survey and explores a 365 day approach to leveraging the survey results