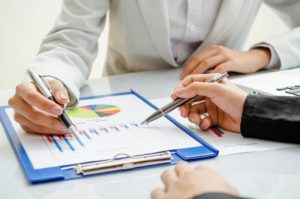 Moving from a sound plan to execution is always challenging. Unfortunately, far too many well-intentioned boardroom plans die before they even see the light of day. Is it time to ask if you have a S.M.A.R.T. engagement strategy?
In a 2014 Deloitte study, 78 percent of business leaders surveyed rated retention and engagement as urgent or important. But surprisingly, another study found that 75 percent of organizations have no formal engagement strategy.
Given the positive impact of employee engagement on your organization, this lack of formality defies logic, right? Well, not really. Employee engagement is too often treated as an informal or casual "initiative" in many organizations and therefore falls short of its target.
In several conversations with leaders over the past month, I was reminded that organizations must formalize their strategy in order to reach their engagement goals and desired business outcomes.
To maximize engagement success, inject the 5 elements into your S.M.A.R.T. engagement strategy:
S = Specific
M = Measurable
A = Achievable
R = Relevant
T = Time-Bound
S = Specific
When developing your S.M.A.R.T engagement strategy, ensure a high level of specificity around exactly what you are trying to achieve. Staying focused can be tricky so keep the plan simple. Build around a 5 W plan. This will ensure that most, if not all, of your bases are covered.
Who – Which stakeholders need to be involved in reaching your engagement goals? As engagement is a people focused strategy, the WHO is critical. REMEMBER: Managers account for 70% of the variability of employee engagement. – Source: Gallup. Managers will not only have to participate but must buy in to the plan. Don't be afraid to spend extra time on the WHO to gain buy in and to maximize the likelihood of a positive outcome.
What – Specifically, what is it that you are trying to accomplish by executing this plan? Tip: The more detail the better. Include all items that you want to cover and accomplish. Don't worry if it becomes a long list. You can always edit and abbreviate the information in later drafts.
When – On what specific dates do key milestones need to be completed? The WHEN is so important that we have dedicated the entire "time-bound" section below to its structure.
Where – The WHERE is particularly important in larger organizations with multiple locations or with teams that have remote employees. It also applies if some of the plan's activities will take place off site or in another part of a large campus. I suggest booking locations and specific meeting rooms (when possible) ahead of plan roll out. Location and place are critical in a detailed plan. When locations are included, the plan will be received with a much higher level of clarity and credibility.
Why – Why the plan is being developed is essential. It adds context to the need for your engagement strategy. I always suggest the inclusion WHY in the Executive Summary or plan Introduction. This WHY statement, early in the presentation, allows you to justify the time and cost of the plan. Always Include proven detailed research and data in your WHY statements. This will speak to those on the leadership team who may not feel that this is the best use of resources. You may not change their minds but a strong WHY argument will likely silence your loudest critics. Please contact us and we will share engagement research and data with you at no cost or obligation.
M – Measurable
Good News! Employee Engagement is measurable, both formally and informally:
Formal Annual Measurement – Time and cost-effective instruments are available to formally measure employee engagement. Our company uses the proven and effective Gallup Q12 Employee Engagement Survey.
Informal Continuous Measurement – I am among the professionals in the field calling for supplementing the annual employee engagement survey with additional informal touch points for Managers and their teams to continuously measure employee engagement everyday

This ensures managers "temperature check" engagement red flags and warning signs throughout the year with their team members. This focus on the front line can signal engagement issues up to a year in advance. They can be addressed well in advance of them becoming a disruptive and expensive retention issue.
Recency bias can develop if engagement is only measured once a year. While many instruments including the Gallup Q12 are both reliable and trusted, answers to the questions can reflect how the employee feels today. Continuous measurement allows a manager to see where they are throughout the year. It allows the manager to gauge improvement or decline in the areas that most affect the individual employee's engagement.
Generational changes in the workplace have changed the game. Needs of the employee have changed dramatically over the past 10 years. Employees now need to give and receive quality feedback as a part of their professional development. This feedback is important as it allows a manager to gauge "where the employee is" as frequently as weekly.

Metrics – Develop a set of strong metrics for both the formal and informal processes.

Formal – With the Gallup annual survey and others like it, there is a terrific data set that allows you to develop a foundation of metrics for managers to improve engagement at the individual level.
Informal – Developing a set of metrics for the informal process will be a little more complex but worth the effort. A few examples of areas you can measure:

One on One meeting consistency and frequency
Team meeting consistency and frequency
Tracking the "12 Essential Engagement Conversations" with team members
Professional Development activity tracking
Recognition activity at the team level
A – Achievable
Due to its incredibly positive impact on both people and results within your organization, it is critical to ensure that your team feels that increased engagement is attainable.
As this part of the goal is meant to be motivational, ensure that all language is positive and supports the momentum for the process.
Be clear when communicating the following to add credibility to the achievable nature of the goal:
Attainability: How likely are we to reach the goal? Statements such as "given this amazing team and our focus on our people, we will come together to achieve our goal of increasing employee engagement scores 10% over the next year."
Skills / Required: What current and new skills will be required to achieve the goal? Use statements that highlight current and new skills to meet the goal such as " In addition to the strong people skills of our leadership team, we will participate in upcoming assessment work and some focused training with our partner to ensure that we are all on the same page as we start our engagement enhancement journey."
Approach Required: This is a critical piece when proposing achievability. Clarity for a new approach will be required and must be communicated. I suggest that this message comes from your senior executive and worded in a motivational way. Statements such as "Our organization and its leaders have always cared about and worked to engage our people. Our new engagement strategy will require all of us to take a fresh look and keep an open mind as we learn some new approaches, techniques, strategies and tactics that will help us positively affect our employee engagement and ultimately our business outcomes.
R – Relevant
Given the impact of employee engagement on an organization, relevance is normally an easy argument if proposed in a way that connects to business results in a specific and valid way. Gallup, the world's leader in employee engagement research has produced multiple exhaustive reports including the State of the American and Global Workplaces which provides data on the business impact of engagement. I recommend relevance statements in your plan that should include:
Turnover / Retention Impact: The impact of turnover is well researched. The cost of turnover ranges from 25% of an entry level employee's salary up to over 200% of an executive's salary. Turnover is 24-59% lower within engaged organizations. Turnover is expensive and highly disruptive. Increased employee engagement retains and maximizes the potential of your best and brightest.
Revenue / Profit Impact: The revenue and profit impact of engagement between the bottom and top quartile is substantial – a 20% increase in revenue and 21% in profitability. Every executive I know would welcome those numbers!
Productivity Impact: In the state of the American workplace, Gallup also looks at productivity. The increase is as high as 17% for those in the top quartile over the bottom.
Absenteeism: Engaged employees have 41% lower absenteeism rates than employees who are not engaged. This is a huge opportunity for companies facing current absenteeism challenges.
Have a production facility or work floor?
Safety: This is a highly relevant information particularly when a high level of safety is required in the workplace.Engaged workplaces experience 70% less safety incidents than those with low engagement.
Quality: Engaged employees have 40% fewer defects in their output than non engaged employees.
T – Time-Bound
Setting time-based milestones can be one of the most difficult parts of the S.M.A.R.T. Engagement Strategy
This part of the process will require research and collaboration. Missing milestones can directly affect the internal credibility of your strategy. Adhering to time commitments allows employees and leadership to see the serious commitment of the organization to the engagement strategy.
Process milestones that must be timed correctly:
Engagement Plan Launch – This is the first milestone that MUST be delivered on time. A strategy that delivers on the S.M.A.R.T. principles and delivered when expected will jump off your plan with the full backing of the leadership team. If delivered late, the plan will likely be perceived as less critical and / or unorganized.
Survey Rollout – The timing of when you will deliver surveys and / or assessments is critical for the program's success. Two things to keep in mind. 1) Shorter lead times are better. Long lead times can cause a lack of interest in the program. 2) Deliver on time – If announced that the survey link will be delivered on Dec 1, ensure this happens. There are many who believe, including myself, that this is the make and break date as you are asking team members to take time to offer important feedback.
Communication of Survey Results – There will be GREAT interest in the results of your engagement survey. It MUST be delivered on time and as promised. There will be three rounds of communication.

Executive Team – they will be incredibly interested in the results and the context around the results. They should know ASAP. Normally this can be done within 7 days of gaining the results and working with your engagement partner. Do not let the information leak out before this teams have the results.
Managers – should have the results and context within a week of the Executive Team presentation. This allows the process to move quickly and it keeps momentum in the process.
Team Members – within a week of the managers understanding the results of the survey, share openly with employees. Managers will be under pressure from employees to share the results as it has been two or more weeks since the survey was completed. A delay will ensure some employees assume negative intent and the process will be seen with skepticism.

Action Planning Session Dates – Once the results and feedback have been shared, a predetermined date MUST be set for action planning. There will be a tremendous amount of feedback from several sources including survey provider (Gallup or others), your engagement partner (DRIVE Engagement Training and Coaching), the senior leadership team, the management team and ultimately the most valuable source of information – your employees. Ensure this date is not pushed back. Perception again from all involved will again not be positive. NOTE: Plan on a full day for this exercise. There will be pressure for a 1 hour or half day for the planning but it will take longer from our experience.
Training Dates – Specific training andprofessional development sessions will invariably come out of your action planning session. Again, for credibility and momentum reasons, ensure that the are executed on the dates set. Today's remote workforce make this a critical element as travel calendars will often be in play.
Results – Set dates no longer than 12 weeks after the final training sessions for a series of follow-up meetings with all stakeholders including all levels of management and employee representatives. Tangible results will be noticeable and reported on. This will keep focus and momentum on your strategy. A second series of results meeting should be set with all stake 6 to 8 months after the initial launch to ensure the plan is going as expected and there are few if any surprises as you enter the follow year's annual survey.
When you reach the next annual survey after 12 months, you will be better able to project your engagement scores. Your process moving forward will build on this critical first year and you will experience continuous improvement in the process.
If you remain committed to ensuring your engagement plan remains S.M.A.R.T., you will develop a process that is both positive and predictable from planning to execution.
Please do not hesitate to contact us for any help you may need in developing your S.M.A.R.T. engagement strategy
Good luck in and we look forward to hearing about your success!
All the best,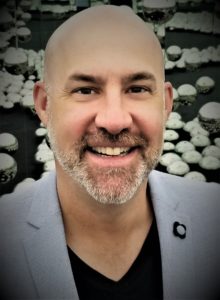 Dean Hannon
Founder and Head Coach
DRIVE Engagement Training and Coaching